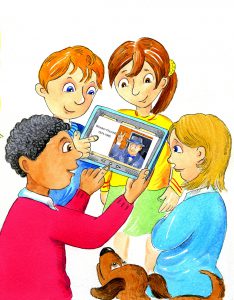 It's interesting to look at what Finland is doing with its approach to education. Take Phenomenon-Based Learning (PBL) – it might be changing the way kids learn for the future. Less rigid subject teaching, much more collaborative learning and a clever way of using technology to find out stuff. So the days of plain old history, geography and english lit may be numbered. Of course kids need to learn the basics of maths and language, grammar and science, but once they have those, they can apply that learning in real-life situations so answer questions about our world.
There's always going to be a place for general knowledge in education – that's part of the great tapestry of learning and gives what we do perspective and context.
We all learn in different ways. Even as adults, the differences between us are easy to spot. Some remember best with visual aids, others with an acrostic, poem or word puzzle (ie "In fourteen hundred and ninety-two, Columbus sailed the ocean blue") and still others by writing things down repeatedly. And this all starts in the early years – finding your naturally-effective path to learning. I like the idea of learning without noticing. The picture of Van Gogh's Sunflowers on a child's bedroom wall will become a familiar friend their whole life long. Learning without noticing led me to make a library of short colourful films that impart valuable information in an appealing way about famous figures from all walks of life. This picture helps us remember Isaac Newton, the brainbox who worked out the force of gravity while sitting in his orchard. Introduce Newton and his life to your kids and they'll never forget him and what he did!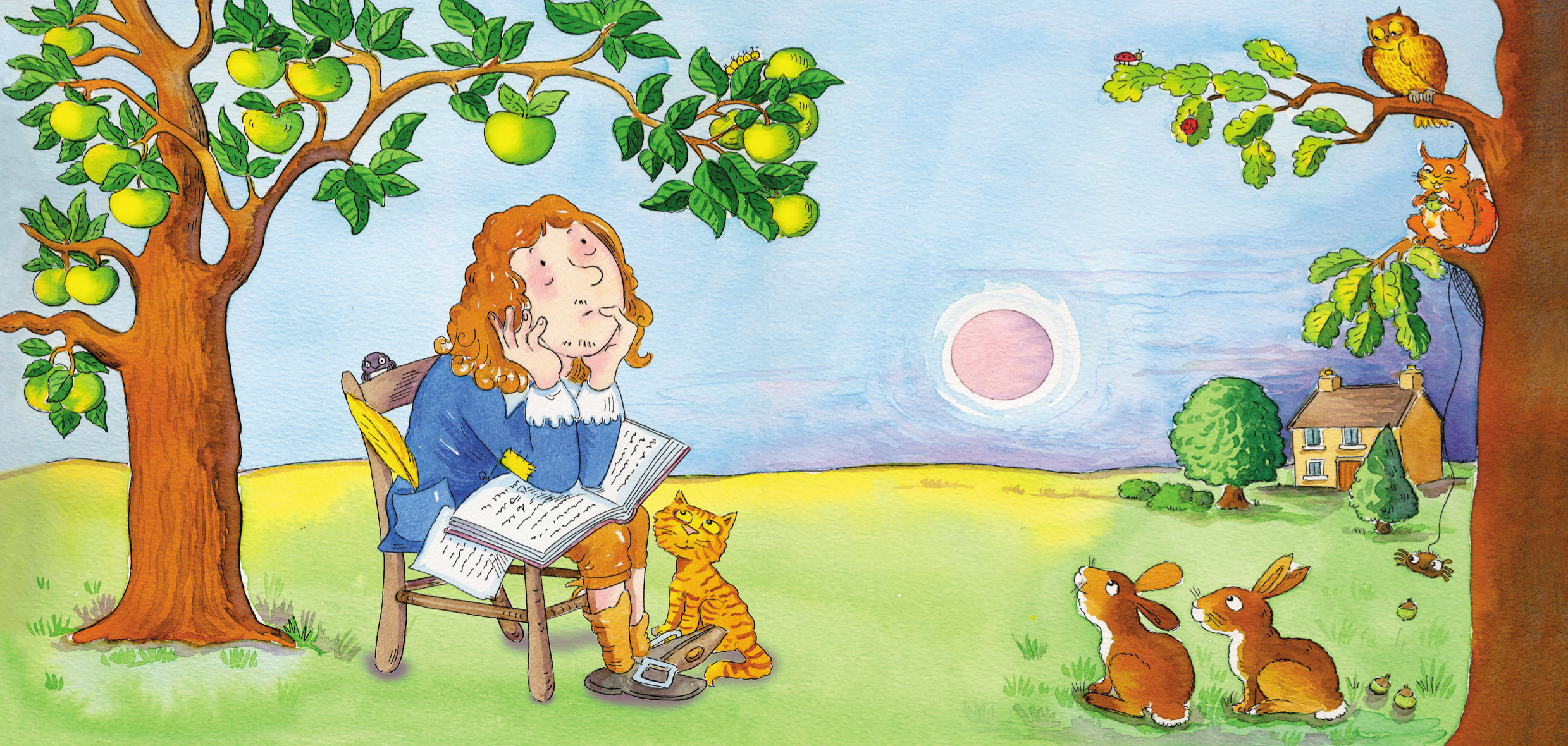 May is a month when you really feel spring is here. Even if it's raining. The birds know it, the flowers are up to speed and the days are getting longer. All the warm days are ahead of us. Maybe that's why in his play, Love's Labour's Lost, Will Shakespeare wrote that May is the major love month. So feel the love! And if you don't already know a lot about our greatest playwright, check out our fun movie whether you're 7 or 100 and nail his life story in 10 minutes!