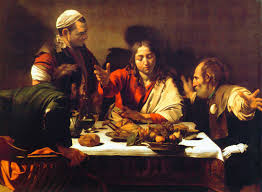 Half-term coming up.
A good moment for lounging around which is important, however unpleasant and pointless it seems to us mothers intent on achieving, achieving achieving.
What about just slobbing out?  Most schools pack a lot of stuff into a day and the prospect of not having to get up and do anything must be wonderful to a child.
BUT….how about a good and simple idea for passive learning that will work by osmosis?  Here's how:
Think of your 5 most favourite paintings of all time, the ones you'd buy if money were no object.
Find them online, download them and print them out.  (A5 size is good)
Stick them on the kitchen wall, right by the table.  Or stick them with sellotape ON the table.
At least 3 times a day, your children will have to sit down and look at these.  And when they don't notice them anymore, it means they've sunk in.
Your job is to make each one into a memorable story.  'D'you know who Vincent painted those sunflowers for?  His mate, Gauguin.  He was coming to stay in Vincent's yellow house and it was like a home-made welcome present. Nice thought, eh?'
My faves are:
The Last Supper by Leonardo da Vinci
The Kiss by Gustav Kilmt
The Birth of Venus by Botticelli (boys will like this one)
The Fighting Temeraire by JMW Turner
The Supper at Emmaus by Caravaggio
The Toilet of Venus by Velasquez
My 8-year old  son got muddled and now calls Caravaggio's great painting of Jesus 'The Toilet at Emmaus' – which sounds like a service station on an Italian motorway.
I'll keep trying.
I went to a Supertramp concert last night,  Yup, that shows my age, I know.  But seeing a group that has actually written and performed songs that mean something to all of us makes a nice change in the age of The X Factor – ie people performing karaoke versions of famous hits.
Afterwards I read up on the group and,  sure enough, the key people – Rick Davies and Roger Hodgson –  showed  their musical interest and talent early on in life.  Davies was given an old record player and a couple of records as a young boy and then a friend made him a drum kit out of some old biscuit tins and soon he was drumming for a British Rail band in Swindon.
Hodgson got a guitar aged 12 when his dad left home and, having learnt three chords, started composing songs.
What does that say?  To me, it's about exposing children to lots of influences from the start.  I bought a flute and an old violin for peanuts on Ebay and left them in my son's room and soon sounds (weird ones, ok) were coming from his room.
Now I'm thinking of buying a drum kit.
Other ingredients in the Davies/Hodgson story are:
lack of anything else to do  –  no Nintendo or X-Box to distract them (aka boredom)
talent
interest
energy
Find out if there's a seedling there, and if there is, water it.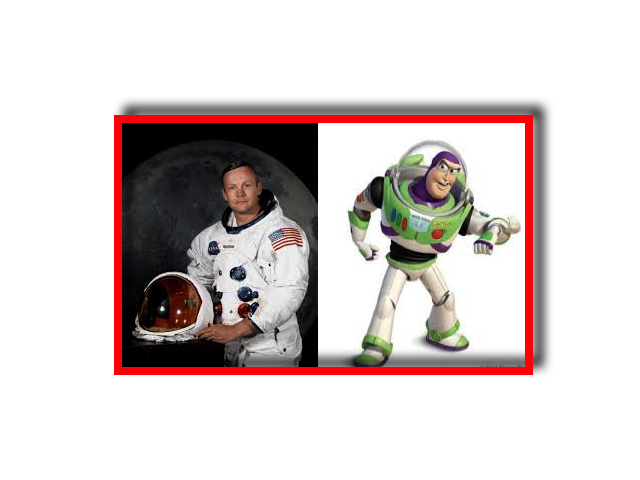 Did you see this?  In the news this week was a report about the results of the survey about the state of children's general knowledge?
1 in 5 children aged 6 – 12 years thought Buzz Lightyear was the first man on the moon (Neil Armstrong must be weeping) and one third didn't know who invented the telephone.
If yours don't either,  you could at least start by listening to this, the song sung by the mad professors in Chitty Chitty Bang Bang.  A nifty way to remember the big inventors and a great inspiration to pick yourself up again after some mega-flop.
The bit about the survey that depressed (and didn't surprise) me was that, of course,  two thirds knew that the disease Cheryl Cole had was malaria and more than half could name the winner of The X Factor, Joe McElderry.  Although there's nothing desperately wrong with knowing that, it's still a pity these kids don't also know about the people who've really stamped their mark on our history.
Of course, I'm writing this because we make films that are easy to watch and that teach you something of lasting value.  Joe McElderry is probably going to disappear without trace pretty soon, whereas Louis Pasteur….well, enough said.