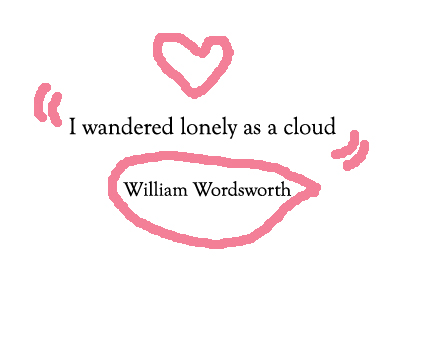 Why learn a poem?
1) Good workout for the brain cells
2) Handy to have in your head if you are ever taken hostage or trapped in a lift or down a well
3) Poems often have useful life tips or clever ways of looking at things
4) Can cheer you up when you don't have your ipod, a book or anyone to chat to
NB I cannot think of a SINGLE situation when quoting poetry (however tempted you are to show off) is cool.  It's just for personal use.  Actually, on second thoughts, Churchill got away with it ("Say not the struggle naught availeth" by Arthur Clough, quoted 1941)
How to learn poetry?  As a teacher, I learned that people learn in different ways; some by writing it down; some by reading it out aloud; others by making visual patterns of the words in their head.
My 12-year-old son has to learn a poem every week.  Now he's pretty quick (his memory muscles are like a six-pack).  His fast way is to listen to it with earphones – over and over again until the rhthym and the sounds seep into his head.  Try it and see how fast it is.
If you ever think how many junk lyrics you've retained over the years ("At first I was afraid, I was petrified, kept thinking I could never live without you by my side" etc) you'll quickly see just how easy it it.